Arterial Switch
An arterial switch operation is used to correct dextro-transposition of the great arteries (d-TGA). In this congenital (present at birth) heart condition, the pulmonary artery and aorta are reversed from the positions they would have in a healthy heart. This causes two parallel circulations — one going to the body and back to the left side of the heart, and the other going to the lungs and back to the right side of the heart.
Unless the baby's heart has communication between chambers — atrial septal defect (ASD), ventricular septal defect or patent ductus arteriosus (PDA) — this heart defect will be incompatible with life. Therefore, doctors use prostaglandin medications to keep the PDA open so the oxygen-rich blood on the right side can mix with the oxygen-poor blood on the left side that delivers blood out to the body.
To further create mixing and oxygenated blood flow to the body, babies with d-TGA may need an emergency procedure called a balloon septostomy shortly after birth to create an ASD, a hole between the atria. This procedure may be done in the catheterization lab or at the bedside by a specialist called an interventional pediatric cardiologist.
The cardiothoracic surgeons at Norton Children's Heart Institute have been performing the arterial switch procedure for decades. Children who receive this surgery — usually in the first week of life — routinely go on to lead active, healthy lives.
Norton Children's Heart Institute, affiliated with the University of Louisville, is the leading provider of pediatric heart care in Louisville and Southern Indiana.
The Society of Thoracic Surgeons has ranked Norton Children's Heart Institute's pediatric heart care among the best in the region. With our network of remote diagnostic and treatment services in Kentucky and Southern Indiana, your child can stay close to home for quality care.
Transposition of the great arteries symptoms
Patients with d-TGA will most likely show symptoms in infancy. These may include:
Cyanosis, a blue discoloration of the skin and lips
Not moving around
Fast breathing
Not eating
Sweating with feeds
Diagnosing d-TGA
In infants, cyanosis, poor feeding/nursing and difficulty breathing may signal a problem with the heart, such as d-TGA.
The following tests may provide more details to find the diagnosis:
Chest X-ray: This shows pictures of the heart and lungs, and can show heart issues, extrablood flow or fluid in the lungs.
Echocardiogram (echo): This test uses sound waves (ultrasound) to produce images of the heart and blood vessels' structures on a screen. It can show the structure and function of the heart. Norton Children's Heart Institute has 28 tele-echo locations in Kentucky and Southern Indiana so many patients don't have to travel far from home for an echocardiogram.
Electrocardiogram (ECG or EKG): This is a test that checks the heart's electrical activity to show damage or irregular rhythms, suggesting an issue with the heart.
Heart catheterization: This invasive procedure studies the structure, function, and provides direct pressure measurements of the heart chambers. Catheterization can provide the visual angiogram images to also diagnose d-TGA.
What Happens in an Arterial Switch Operation?
The cardiothoracic surgeon will switch the pulmonary artery and the aorta back to their normal positions.
During the procedure, a heart-lung machine will support your child. Your child will be sedated (asleep). A specially trained pediatric cardiac anesthesiologist will care for your child.
During an arterial switch operation, the surgeon will:
Detach the aorta from the right atrium and connect it to the left atrium
Detach the pulmonary artery from the left atrium and connect it to the right atrium
Remove the coronary arteries from the pulmonary artery and attach them to the aorta
Close off the hole between the atria, which may have been enlarged by a balloon atrial septostomy
Close the patent ductus arteriosus
Arterial Switch Operation After-Care
An arterial switch operation has an excellent success rate, but it is a major heart surgery. Your child will be in the intensive care unit for a number of days recovering from the surgery.
Babies will be mechanically ventilated initially after surgery
A Foley catheter will be used to collect urine from the bladder
Chest tubes are required to help drain fluid within the chest
Some children may:
Require cardiac medications to help the heart function better
Experience abnormal heart rhythms
Have postoperative bleeding
Have feeding and swallowing issues
Experience vocal cord injuries
Have bruises from the intravenous line, a small tube placed in a child's arm or leg vein that it is used to give fluids or medicines
Your baby will be ready to go home when he or she is breathing well and can feed easily by mouth. Your heart team will teach you the following before going home:
How to bathe your baby, change diapers and safely hold your baby
How to care for the chest incision and wound (sternal incision)
How to give any medicines your baby needs
Why Choose Norton Children's Heart Institute
No other congenital heart surgery program in Kentucky, Ohio or Southern Indiana is ranked higher by the Society of Thoracic Surgeons than the Norton Children's Pediatric Cardiothoracic Surgery Program.
Norton Children's Hospital has been a pioneer in pediatric cardiothoracic surgery, performing Kentucky's first pediatric heart transplant in 1986 and becoming the second site in the United States to perform an infant heart transplant.
Our board-certified and fellowship-trained pediatric cardiovascular surgeons are leaders in the field as clinicians and researchers.
More than 5,000 children a year visit Norton Children's Heart Institute, affiliated with the University of Louisville, for advanced heart care.
Norton Children's Heart Institute successfully performs more than 17,500 procedures a year.
The Society of Thoracic Surgeons ranked Norton Children's Heart Institute among the best in the region after studying years of our patients' outcomes and our ability to handle a range of pediatric heart conditions, including the most severe.
Norton Children's Heart Institute has satellite outpatient centers in Bowling Green, Frankfort, Owensboro and Paducah; 28 tele-echocardiography locations in Kentucky and Southern Indiana; and six fetal echocardiography locations across Kentucky.
The American Board of Thoracic Surgery has certified the cardiothoracic surgeons at Norton Children's Hospital with subspecialty certification in congenital heart surgery.
The Jennifer Lawrence Cardiac Intensive Care Unit is under construction to give our patients the most advanced cardiac intensive care unit available.
Our multidisciplinary approach to pediatric heart surgery brings together our specialists in cardiothoracic surgery, cardiology, anesthesiology, cardiac critical care and other areas to create a complete care plan tailored for your child.
Heart – 2929
Norton Children's Heart Institute
Call for an appointment
The Miller family of Bowling Green, Kentucky, has a reason to celebrate Heart Month every day. Their daughter, Abigail, recently celebrated her first birthday — her "heartiversary" — with family and friends. A year ago, […]
Read Full Story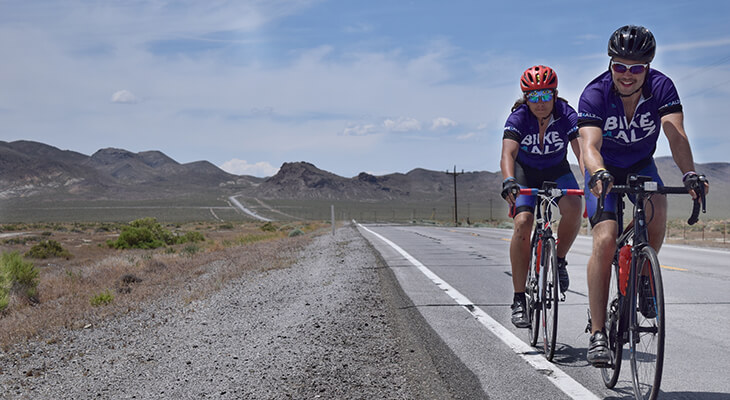 Logan Carroll is a young man on the move. A junior at Western Kentucky University, Carroll spent last summer biking 3,600 miles across the United States to raise money for Alzheimer's research with his fraternity, […]
Read Full Story
The Miller family of Bowling Green, Kentucky, has a reason to celebrate Heart Month every day. Their daughter, Abigail, recently celebrated her first birthday — her "heartiversary" — with family and friends. A year ago, […]
Read Full Story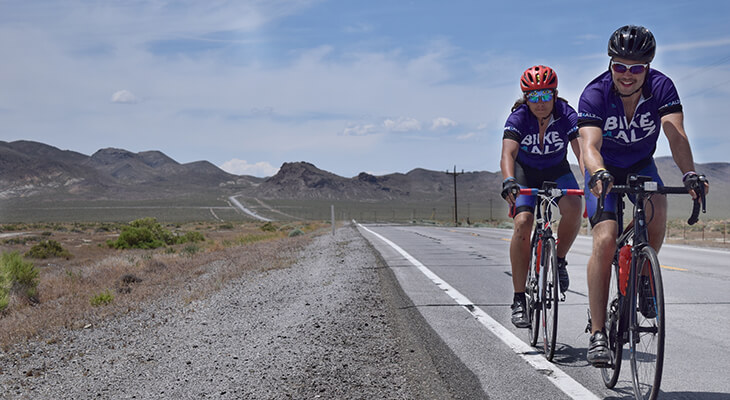 Logan Carroll is a young man on the move. A junior at Western Kentucky University, Carroll spent last summer biking 3,600 miles across the United States to raise money for Alzheimer's research with his fraternity, […]
Read Full Story