The board-certified, fellowship-trained pediatric infectious disease specialists with Norton Children's Infectious Diseases, affiliated with the UofL School of Medicine, evaluate and provide specialized care for all types of infectious diseases in children.
Why Choose Norton Children's Infectious Diseases?
Norton Children's Infectious Diseases specializes in the care of children from birth through adolescence.
With seven infectious diseases specialists and one nurse practitioner on staff, your child can be seen quickly, especially for urgent needs.
Members of our team are nationally recognized and have held or serve in leadership positions related to infectious diseases.
Our provider team is leading Norton Children's Hospital and Norton Children's Medical Group in COVID-19 efforts, helping streamline infection prevention and providing patient care during the pandemic.
Our team provides inpatient consultation services at Norton Children's Hospital and Norton Women's & Children's Hospital, as well as telemedicine services throughout Kentucky. Our physicians also treat patients at UofL Hospital.
Keep up with your child's lab results, communicate with your provider and schedule appointments through MyNortonChart.
---
"We have team members who are nationally recognized as leaders in infectious diseases, with a focus on vaccine development, clinical infectious disease outcomes, and more. We offer specialized, supportive care for children of all ages experiencing rare, complex or recurring infections."
---
Our staff of pediatric infectious disease specialists and nurse practitioners are highly trained and experienced in caring for a full range of pediatric infectious diseases.
Children with infectious diseases can need extra support. Learn about our patient support programs and services.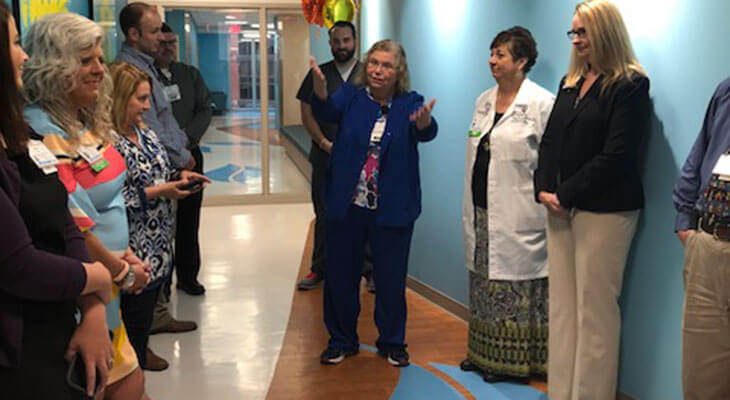 Norton Children's Infectious Diseases is located in the Novak Center for Children's Health in downtown Louisville, Kentucky.