Spine Surgery
The neurosurgery and orthopedic specialists at Norton Leatherman Spine and Children's Orthopedics of Louisville collaborate on spine surgery and the treatment of children's spine injuries, deformities and diseases, including scoliosis and congenital spine disorders.
Our fellowship-trained, board-certified physicians have the sophisticated tools and skills to give you and your child a precise diagnosis and treatment plan so your child can get back to being a kid again.
Spine Surgery Specialists
More than 12,500 children in Louisville and Southern Indiana seek help from our specialists each year for orthopedic and spine conditions. These include everything from broken bones to sports injuries to spina bifida, hip reconstruction and scoliosis surgeries. Nearly half of these issues are severe enough to require emergency care. Pediatric specialists are essential in caring for growing bones, which require expertise to ensure that proper growth and development can continue.
Spine Surgery Expertise
Norton Leatherman Spine is known for embracing cutting-edge technology and techniques. In one recent case, an 8-year-old boy named Alex with severe syndromic scoliosis caused by a rare underlying genetic condition began having issues with one of his lungs. Rather than subject Alex to repeated surgical procedures, doctors implanted a new device that can be adjusted noninvasively through the use of magnets. This kept Alex healthier and resulted in a cost savings for his family.
Spine Surgery Services
Our complete orthopedic and spine services include:
Outpatient clinic services
Inpatient surgical services
Mobile X-ray unit available in the emergency room
State-of-the-art surgical services
Physical therapy
Occupational therapy
Why Norton Children's Neuroscience Institute?
The Norton Children's Hospital Comprehensive Epilepsy Center is a Level 4 epilepsy center, the highest rating available from the National Association of Epilepsy Centers. Norton Children's Hospital has held this designation since 2013.
We are the first in Kentucky and among the first in the nation to use neurostimulation in a pediatric patient.
Regional neurology care is available for children across Kentucky and Southern Indiana. We travel to clinics in Bowling Green, Campbellsville, Corbin, Elizabethtown, Frankfort, Owensboro and Paducah, Kentucky; and Evansville, Indiana. We also perform a number of telemedicine visits each week.
The specialists with Norton Children's Neuroscience Institute, affiliated with the UofL School of Medicine, use state-of-the-art technology to treat epilepsy, uncontrollable seizures and deep brain tumors in children who, in the past, would not be candidates for surgery, including:

Visualase: Technology that allows neurosurgeons to perform MRI-guided laser ablation surgery. Fewer than two dozen pediatric hospitals in the U.S. offer this technology.
Surgical Theater: Virtual reality technology that creates an immersive 3D view of a patient's brain, allowing neurosurgeons, the patient and family to see inside the skull and brain to get a greater understanding of the condition and impact of potential procedures. Norton Children's Hospital is the first hospital in the region to use this technology.

We offer dedicated multidisciplinary clinics for brain tumors, traumatic brain injuries, spina bifida, craniofacial injuries and disorders, epilepsy, muscular dystrophy, spasticity, headache/migraine, autism and neurocutaneous disorders.
Our multidisciplinary craniofacial program was the first established in the Midwest.
We offer a neurogenetics clinic to evaluate and treat children with neurogenetic syndromes.
We have a neuropsychology program that specializes in the evaluation of children and teens with a variety of neurological, neurodevelopmental and medical conditions, including brain tumors and epilepsy.
Outpatient neurology facilities in downtown Louisville are equipped with in-office electroencephalography (EEG) capabilities and laboratory services in the same building, creating a streamlined, family-centered environment.
We offer the region's first clinic to treat children with immune-mediated neurological disorders.
Neuroscience
Norton Children's Neuroscience Institute
Connect with the Norton Children's
Neurology Team
---
Connect with the Norton Children's
Neurosurgery Team
---
Gracie Latkovski is sitting up straighter and breathing easier after undergoing state-of-the-art spine surgery. Her surgeons were able to be precise in her complex surgery by preparing with the help of a 3D printed replica […]
Read Full Story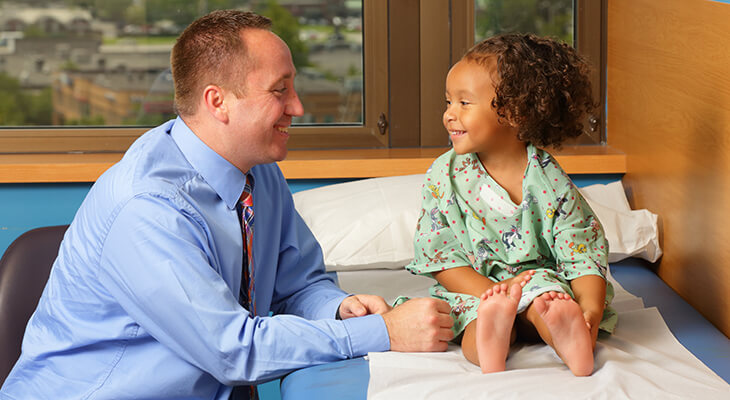 When many people think of shoulder issues, a professional athlete often comes to mind. But every year, thousands of babies in the U.S. are born with a brachial plexus injury. The brachial plexus is a […]
Read Full Story
Gracie Latkovski is sitting up straighter and breathing easier after undergoing state-of-the-art spine surgery. Her surgeons were able to be precise in her complex surgery by preparing with the help of a 3D printed replica […]
Read Full Story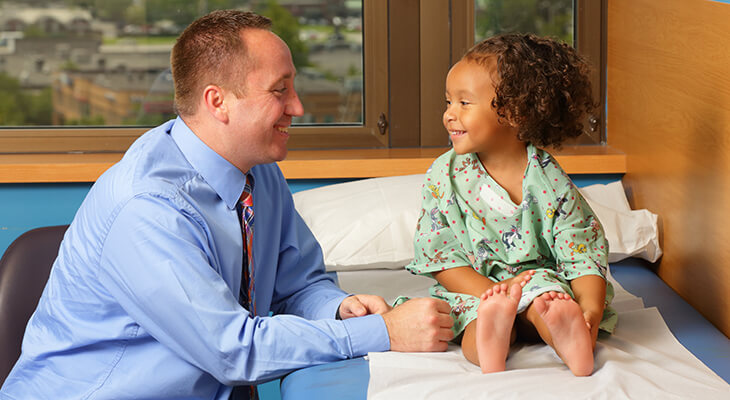 When many people think of shoulder issues, a professional athlete often comes to mind. But every year, thousands of babies in the U.S. are born with a brachial plexus injury. The brachial plexus is a […]
Read Full Story