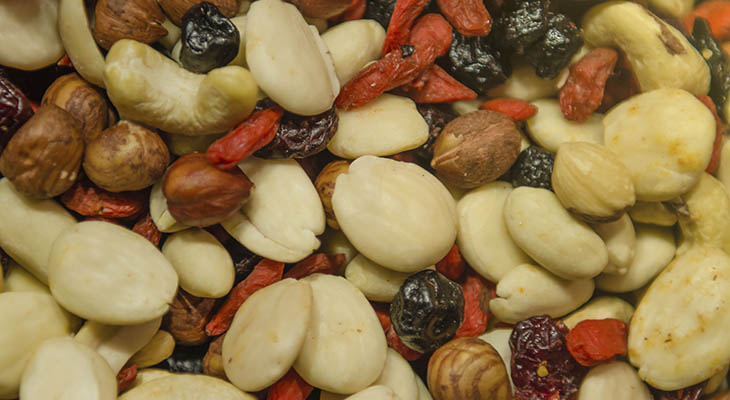 Having healthy snacks available can be crucial for families on the go with a child with diabetes. You can make this easy trail mix ahead of time and portion for single 1-ounce servings for a quick, easy snack when you need it.
EASY TRAIL MIX
Servings: 10 to 12 portions, 1 ounce each
1 cup raw almonds
3/4 cup raw cashews
5 to 10 raw brazil nuts, rough chopped (handful)
2/3 cup raw pumpkin seeds
1/3 cup raw sunflower seeds
2/3 cup air-popped popcorn (no oil or salt added)
2 tablespoons unsweetened dried cranberries, chopped
2 tablespoons dark chocolate chips
Wendy Novak Diabetes Center
UofL Physicians – Pediatric Endocrinology
Type 1 and Type 2 diabetes care
Chop any large ingredient, if necessary, to make everything about the same size. You can give the dried fruit a little sprinkle of sea salt before mixing it in, for taste. Combine all ingredients in a bowl and enjoy! Stays stored in container for about two weeks.
Nutrition information per 1-ounce serving: 7.5 g fat; about 9 g carbohydrate; 5 g protein
---