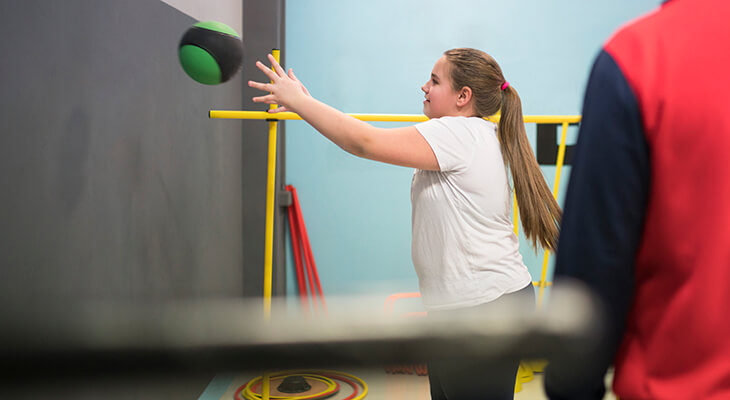 A new report shows fewer young Kentuckians are obese, but the opposite is true for local adolescents.
According to latest State of Obesity Report, more than 20 percent of Kentucky teens are obese, the third worst rate in the country. That number has grown from just over 18 percent a year ago.
Meanwhile, childhood obesity rates in younger kids are improving. Roughly 13 percent of Kentucky children ages 2 to 4 are obese, ranking the commonwealth 32nd in the nation. The numbers have been declining since 2010, when more than 18 percent of young children were obese.
"Local health experts have made it a priority to educate families about the importance of maintaining a healthy weight and active lifestyle," said Jenita Lyons, manager, Norton Children's Prevention & Wellness. "It's great to see many families getting the message, but it's clear we have a lot more work to do."
Childhood obesity likely to carry over into adulthood
According to the Centers for Disease Control and Prevention, children and teens who are obese are likely to be obese as adults. They also have an increased risk for health conditions, such as heart disease, Type 2 diabetes, stroke, several types of cancer and osteoarthritis. The easiest time to build healthy habits is while kids are young.
A grant from Kohl's Cares through the Children's Hospital Foundation is giving Norton Children's Prevention & Wellness the resources to educate Kentucky families about how to maintain a healthy weight, including school-based and community outreach and healthy living workshops.
Wellness tools
Norton Children's Prevention & Wellness hosts skill-building workshops to support families with teens in their journey toward healthy living.
For elementary school-age children, child health specialists recommend parents and teachers use GoNoodle.com, a free online series of movement videos that includes kid favorites such as zumba, stretching and mindfulness practices. They also recommend all families — regardless of children's ages — adopt the 5-2-1-0 rule:
Eat at least five servings of fruits and vegetables every day
Get two hours or less of screen time per day, including TV, video games and tablets
Perform at least one hour of physical activity each day
Drink zero sugar-sweetened beverages
"Lifestyle changes don't happen overnight," Lyons said. "But working to adopt a few healthy habits can really improve physical, mental and emotional well-being."
---