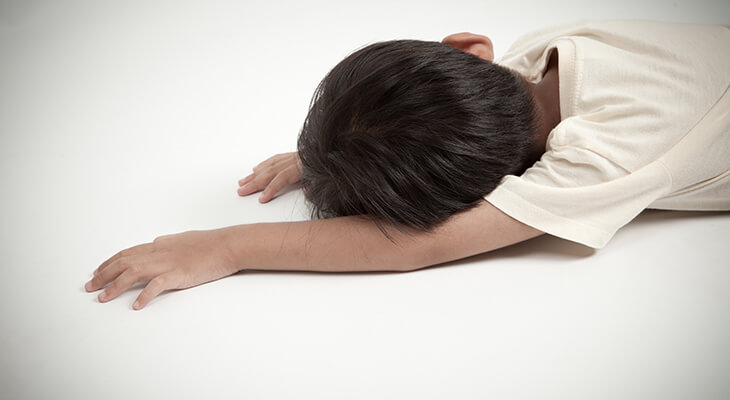 Fainting, or passing out, is a brief or sudden loss of consciousness. It can happen quickly and resolve quickly. Many older children and teenagers faint during childhood. While for many kids it may not be serious, fainting might be a sign that your child should see a heart doctor (cardiologist).
Know what to look for so you can get the help your child may need
What can cause fainting?
Dehydration
Low blood sugar
Anemia
Stressor straining
Standing for a longtime
Suddenposition changes
Intensepain
Signs someone may faint
Dizziness
Lightheadedness
Sweating
Nausea
Vision changes or tunnel vision
Turning pale
What to do if your child faints
Check that the child is breathing normally and did not hit his or her head. If he or she isn't breathing or is gasping for breath, call 911 and start CPR. Your child should be seen right away at an emergency department if they fainted during activity or if they are badly hurt. If your child seems OK after fainting, call your pediatrician. The doctor's office will let you know if your child needs immediate care or if treatment can wait a few days.
Need a pediatrician?
Norton Children's Medical Associates has locations throughout Louisville and Southern Indiana.
Know what to watch for
While fainting usually is nothing serious and can be easily treated, sometimes it can be a symptom of a heart condition.
Your child should be seen by a pediatric cardiologist if:
He or she is younger than 8 years old
Fainting happens while playing sports, running or being active
Fainting happens after being startled by a loud noise or while stressed
Fainting happens without any symptoms before it happens
Child has a family history of heart conditions: congenital heart disease, arrhythmia (heart beats too fast or too slow) or cardiomyopathy (disease that causes the heart to become too big, thick or stiff)
Tricia N. Brown, APRN, is a nurse practitioner with UofL Physicians – Pediatric Cardiology and Norton Children's Heart Center Pediatric Advanced Heart Failure Program
---