Funds will benefit Norton Children's Hospital "Just for Kids" Transport Team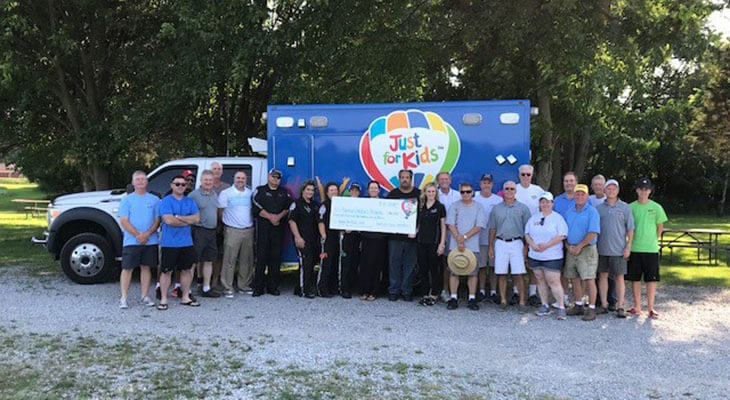 The 2018 Wings for Kids Radio-Controlled Airshow on June 2 and 3, 2018, raised a record amount — nearly $46,500 — far exceeding its goal of $40,000. The achievement was recently announced during a check presentation at E.P. "Tom" Sawyer State Park's Bill Fluke Airfield.
The funds will benefit the Norton Children's Hospital "Just for Kids" Transport Team. The team transports sick newborns, kids and teens to and from hospitals across multiple states, making about 2,000 trips by land and hundreds by air each year.
Children's Hospital Foundation
There are many ways individuals or groups can help Norton Children's. Gifts of time and dollars make a difference, no matter their size.
Thanks to the IPA Foundation and River City Radio Controllers, who hosted the event, the transport team will now be able to purchase a new monitor for mobile incubators, which will track vital signs of newborns.
More than 2,000 people from across the community attended the 18th annual Wings for Kids airshow. They enjoyed flying exhibitions by dozens of radio-controlled planes modeled after aerobatic and vintage planes from World War I and World War II, turbine-powered jets and scale vintage planes.
---