Ear tubes and other ENT surgeries are some of the most common procedures using general anesthesia for babies and infants.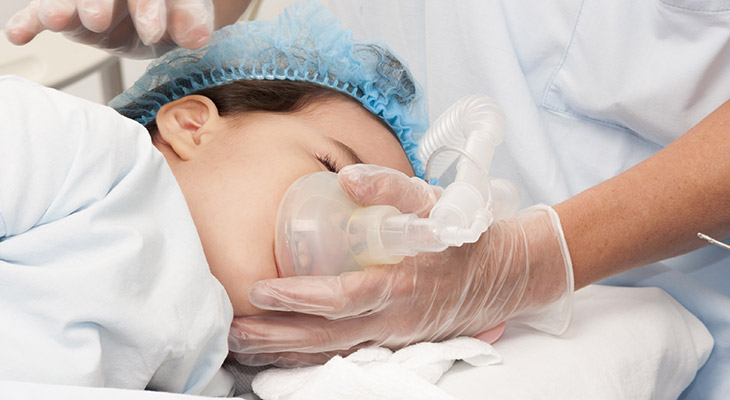 Ear tubes and other ear, nose and throat (ENT) surgeries are among the most common requiring general anesthesia for children 1 to 3 years old and babies as young as 6 months.
The procedure has become routine for many children and parents, but the use of general anesthesia on children is complex and requires unique training, equipment and processes to ensure the best outcome.
Ear tubes are inserted in a baby's ear drums and improve air circulation to the middle ear, preventing fluid buildup that can lead to ear infections. The tiny cylinders are placed while your child is under general anesthesia. The procedure takes about 15 minutes, and after a postoperative recovery period, most children go home the same day.
Pediatric anesthesiology is unique
Children who undergo anesthesia in specialized pediatric facilities, from anesthesiologists with pediatric training or extensive pediatric experience, have fewer complications or side effects, numerous studies have shown.
Anesthesiology at Norton Children's
Call for more information
Children receiving general anesthesia are more vulnerable than adults to decreasing their heart rate, breathing issues — including apnea — and cardiopulmonary arrest. These complications are rare, but have shown to be more common when children are anesthetized in adult settings by anesthesiologists who don't have pediatric training or significant experience.
"General anesthesia should never be taken lightly. Administering anesthesia to children is safer when done by specialists with the proper training, equipment and experience. In children whose brain, heart and lungs are still not fully developed, it is even more important to have a pediatric anesthesiologist overseeing the airway and anesthetics," said Mark J. McDonald, M.D., medical director for Norton Children's Hospital and Norton Children's Medical Center. "When the stakes are so high, I would suggest pediatric patients be sedated and anesthetized only by pediatric anesthesia specialists."
---