While some uncertainty surrounds the upcoming school year due to the coronavirus pandemic, parents still should get their child a sports physical. Without one, your student athlete won't be allowed to play in sports games this fall.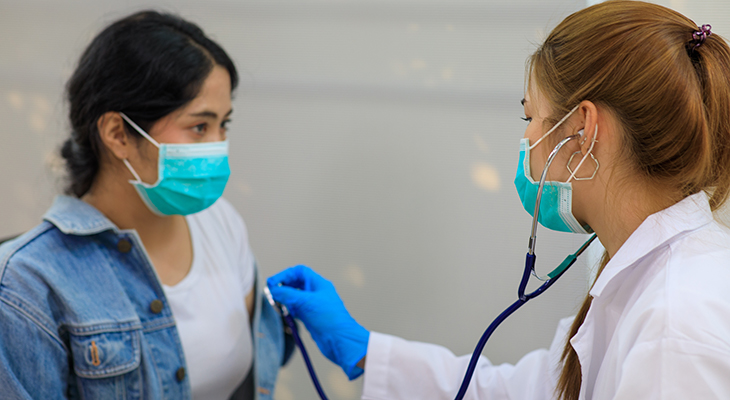 With youth sports returning to action with precautions amid the coronavirus pandemic, pediatricians are conducting yearly sports physicals to make sure kids are healthy and fit to engage in physical activity. A sports exam includes a health history questionnaire and a check of vital signs such as blood pressure, heart rate, temperature and respiration.
"As many children have been more sedentary since the outbreak started, it's a good idea to make sure they're physically fit before returning to action," said Mark A. Brockman Jr., M.D., pediatrician with Norton Children's Medical Group – Iroquois.
In the United States approximately 25% of all sudden cardiac deaths in children occur while playing sports. According to Dr. Brockman, it's important to schedule a yearly sports physical with your child's pediatrician, since knowing a child's medical history may allow the provider to detect changes or better treat preexisting conditions.
"I find that children are more confident to talk about their health if they are familiar with their doctor," he said.
Schedule a sports physical before the rush
School and sports physicals on your schedule
Norton Children's and Norton Healthcare offer convenient options for your child's back-to-school well-child visit and/or sports physical. This annual physical is an important part of the back-to-school checklist.
With most school districts requiring sports physicals each year, now is the time to get one scheduled. The easiest way to get one checked off your to-do list is to contact your pediatrician's office. Sports physicals can be done at a well-child visit at no extra charge. This allows even more time for parents and children to ask questions or discuss concerns. Current Norton Children's patients can see their established pediatrician for their sports physical.
"As we get closer to the return of school, more parents will bring in their children for appointments," Dr. Brockman said. "We're taking extra precautions to protect against COVID-19, so I encourage parents to avoid the rush and have their child examined soon."
RELATED: Returning to the classroom may be unclear, but the need for vaccinations isn't
While your pediatrician may be your first choice for care, Norton Prompt Care at Walgreens provides patients throughout Louisville and Southern Indiana with high-quality health care services and the convenience of evening and weekend hours. Norton Prompt Care at Walgreens locations offer a wide range of care, as well as online scheduling and same-day appointments. Most insurance plans are accepted, including Medicaid.
---