"Back to Sleep" program has been educating parents on safe sleep habits to fight sleep-related deaths since 1994.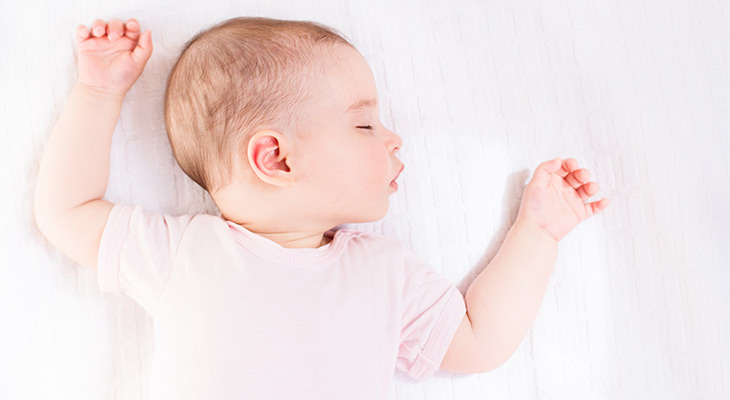 The number of sudden unexpected infant death (SUID) cases fell by more than half in Kentucky from 2016 to 2018, according to the Kentucky Department for Public Health.
In 2016, 103 SUID cases were recorded in Kentucky. The number dropped to 84 in 2017 and 48 last year.
Expectant parent classes
"Childbirth 101," infant care classes and more are available for free at Norton Hospital and Norton Women's and Children's Hospital.
SUID is the sudden unexplained death of a child who is less than 1 year old, typically while sleeping.
'Back to Sleep,' tummy to play
The American Academy of Pediatrics (AAP) started its "Back to Sleep" program in 1994. The program emphasizes that babies are safest when they sleep on their backs at night or during naps. The AAP adds that babies also need "tummy time" when they're awake to develop strong muscles.
"We've been working hard for years to decrease the number of SUID cases, and while it's encouraging to see that the numbers have decreased over the past couple of years, we still have a lot of work to do to reach our goal of zero deaths," said Erika Janes, R.N., coordinator of child safety programs with Norton Children's Prevention & Wellness.
Janes has been teaching Norton Healthcare classes for parents since the 1990s.
"At the heart of my teachings is keeping babies safe. This topic is so important to discuss with new moms, because babies are dying at an alarming rate, and these deaths can be prevented with education," Janes said.
Babies should never sleep on their stomachs. They should sleep on their backs.
Do not bed-share with a baby. Bed sharing increases the risk of SUID.
Babies should sleep in a flat, firm crib with no soft bedding, blankets, pillows, bumper pads or toys.
""At the heart of my teachings is keeping babies safe. This topic is so important to discuss with new moms, because babies are dying at an alarming rate, and these deaths can be prevented with education," Janes said."
---