Yoga fundraiser will benefit Jennifer Lawrence Foundation Cardiac Intensive Care Unit at Norton Children's Hospital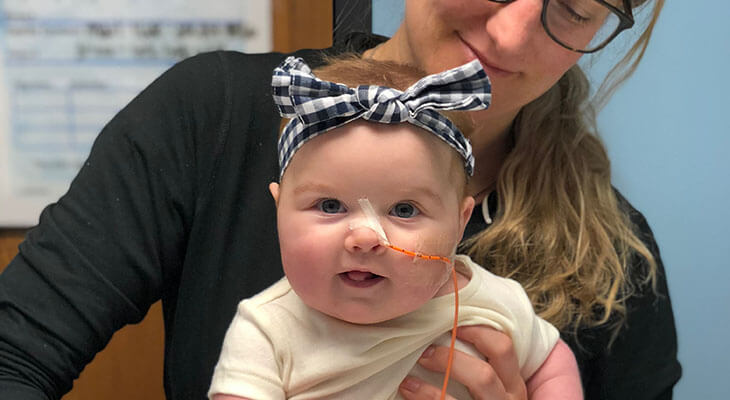 The event
Eight-month-old Stella is one of Norton Children's Hospital's tiny patients waiting for a new heart. Her family is aiming to raise $50,000 for the new Jennifer Lawrence Cardiac Intensive Care Unit (CICU). They are hosting a yoga fundraiser, "Stretch for Stella."
The event will be held on Saturday, July 21, from 12:30 to 2 p.m., at Hot Yoga Louisville at 4414 Shelbyville Road, Suite 201, in Louisville.
Reservations are not required, but recommended and can be made online. There is no fee to attend — instead attendees will be asked to make a donation in any amount.
Stella's story
Stella's fundraiser for Norton Children's Hospital
Stella was born with congenital heart disease. In her short life, she has persevered through many medical obstacles, including cardiac and respiratory arrest, more than 75 minutes of CPR, a stroke, open heart surgery, seven days of extracorporeal membrane oxygenation (total heart, lung and kidney life support) and multiple catheter procedures. Stella has spent a substantial amount of her life at Norton Children's Hospital.
Now, Stella is fighting heart failure and is in need of a new heart. She is on the transplant list and is actively waiting for one.
Come out and support Stella and all kids with heart conditions at Norton Children's Hospital while getting a good workout!
Unable to attend? You can still make a donation to the cause.
---