See the impact our honoree made, then make a difference yourself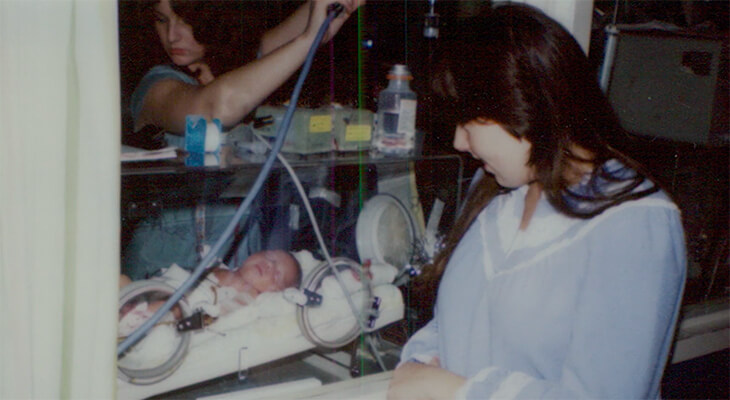 Donate a SNOO
A SNOO is a bassinet with soothing white noise and rocking motions reminiscent of being in the womb. The SNOO has variable settings, including a "weaning" setting to prepare baby for the crib.
Thanks to everyone who attended the annual Snow Ball gala at the Marriott Louisville Downtown on Saturday, Nov. 18. Guests enjoyed a magical night of food, dancing and bidding on amazing auction items. The event supported the NICU – neonatal intensive care unit – at Norton Children's Hospital.
This year's Snow Ball honored David H. Adamkin, M.D., and his wife, Carol. Watch this video to see the impact Dr. Adamkin, a neonatologist, has made in the lives of patients like Brooke Little.
Your donations through Snow Ball, Festival of Trees & Lights, Radiothon and the Home & BMW Raffle are being tallied. Stay tuned to find out how much these events raised!
It's not too late to help make a difference in the lives of our tiniest patients. Consider donating a SNOO, which provides comfort and support to babies with neonatal abstinence syndrome, mothers coping with postpartum depression and newborns who just need a little extra soothing.
See more stories of hope and healing
Subscribe to the Norton Children's YouTube channel.
---