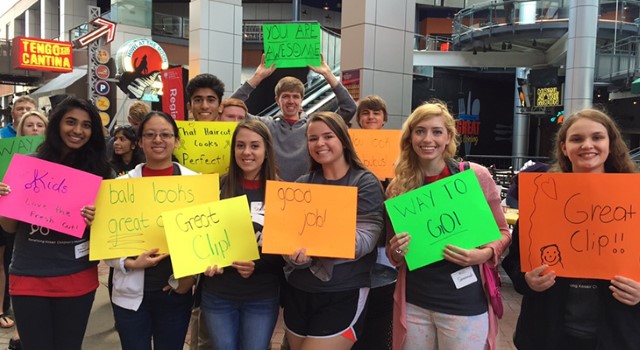 Nearly 1,000 people came out to Fourth Street Live! on Sunday, May 15, for the third annual Chili's® Clip for Kids. In honor of children fighting cancer at Norton Children's Hospital, 170 people clipped, trimmed or shaved their heads — raising nearly $100,000.
Special guests included University of Louisville Head Football Coach Bobby Petrino, U of L Head Women's Basketball Coach Jeff Walz and U of L football players Kyle Bolin and Mason King.
All funds raised benefit the Norton Children's Hospital Foundation and go directly to support cancer programs at Norton Children's Hospital and Norton Cancer Institute's pediatric oncology and hematology services. Special thanks to Chili's Grill and Bar, which raised more than $30,000.
If you missed the event, it's not too late to help kids fighting cancer at Norton Children's Hospital. Visit ClipforKids.org.
---