Dan Haddix was just looking to give back to Norton Children's Hospital when he bought two Home & BMW Raffle tickets. When he won — he was stunned.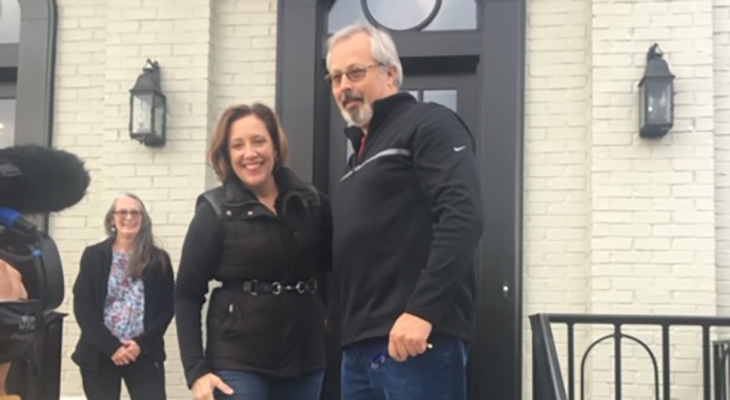 Some may call it beginner's luck. Others may call it just plain lucky, but for Dan Haddix, his purchase of two Norton Children's Hospital Home & Raffle tickets was more about a chance to give back. Late last year, Dan won the grand prize — a new home in Norton Commons.
The Haddix family had participated in the Norton Children's Hospital Splash 'n' Dash Walk/Runthat raises funds for the hospital. It was one way the family could give back after a scary time with Daniel's newborn grandson — who had jaundice and was treated in the neonatal intensive care unit.
Then Dan received an email about ticket sales, a few days before the 2018 Norton Children's Hospital Home & BMW Raffle drawing.
"I thought the least I could do was buy two," Dan said.
He only needed one. Ticket No. 10996 was drawn by David Ramage, founder and owner of Ramage Co., builder of the 2018 house. The ticket was Dan's.
Norton Children's Hospital Home & BMW Raffle
You can help support the nonprofit mission of Norton Children's hospital by buying a ticket — or two.
Dan was stunned when he listened to a voicemail from Lynnie Meyer, Ed.D., R.N., CFRE, senior vice president and chief development officer for Norton Healthcare.
"I was sitting here by myself. I waited almost an hour before I could really put it into perspective and believe it," Dan said. "You know, going over and someone hands you keys to a brand-new house is just something we've never experienced."
Dan and his family sold the raffle home and used some of the money to purchase a new truck.
---