Transition clinic for childhood cancer survivors buoys student's dreams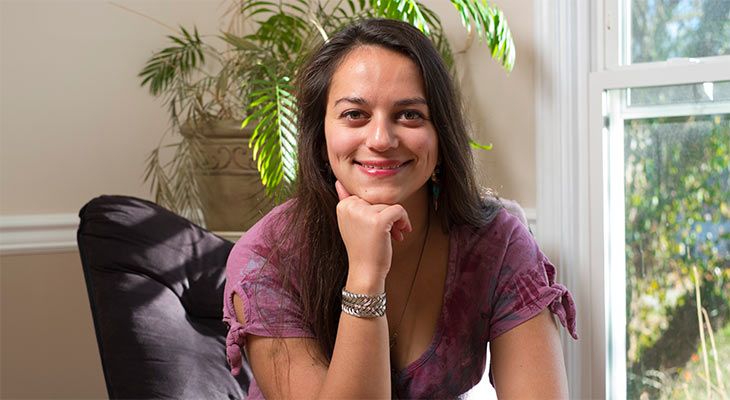 Kinsey Morrison's dream job is Supreme Court justice or U.S. attorney general. Talk a bit with this 20-year-old Stanford University student who is majoring in international relations and looking ahead to law school, and you can easily see her in either role.
By her 15th birthday, Morrison, a resident of Goshen, Kentucky, had survived three life-threatening illnesses. At age 5 she began a hard-fought battle with aplastic anemia. At one point doctors feared she had only weeks to live, yet she went into remission without a bone marrow transplant. In 2007 her heart stopped seven times from myocarditis, an inflammation of the heart wall, linked to a virus. Then came Graves' disease, a rare but dangerous autoimmune condition that could have triggered a thyroid storm and caused her heart to stop again (a thankfully avoided outcome).
Fast forward and today you'll find Morrison training for her fourth half-marathon, spending 10 weeks in South Africa through Stanford's study-abroad program and writing an honors thesis on public policy and immigration. She is an award-winning volunteer for numerous organizations. She also is one of the first patients to benefit from Norton Cancer Institute's Adolescent and Young Adult (AYA) Transition Clinic.
While aplastic anemia is not cancer but a blood disorder, Morrison's history puts her at a higher risk for cancer. When she "aged out" of a former clinic, the AYA Transition Clinic met her need for integrative care, which can include genetic and fertility counseling.
Morrison praises the clinic for comprehensive care she can depend on whether she's at home, school or traveling.
"It's amazing to know they're on top of everything and I can reach them anytime," she said. "I trust them completely."
Because cancer care in the United States has historically focused on children and older adults, patients ages 15 to 39 can fall into a care gap. Norton Cancer Institute's AYA Transition Clinic is the first and only program of its kind in the Louisville and surrounding area working to close this gap.
Beyond physical care issues, AYA patients have unique follow-up needs that can include psychosocial or emotional support. The clinic's patient navigators work one-on-one with patients to schedule appointments, coordinate studies and even help address financial concerns. Navigators also tackle the critical task of compiling a summary of each patient's care history.
The AYA Transition Clinic is open to childhood cancer survivors at least 18 years old who have been off therapy two or more years. Any adolescent or young adult who meets the clinic's care criteria can be seen there regardless of where they received previous care.
---