About 30 years ago, the first babies got arterial switches to fix transposition of the great vessels. Now we are seeing the results.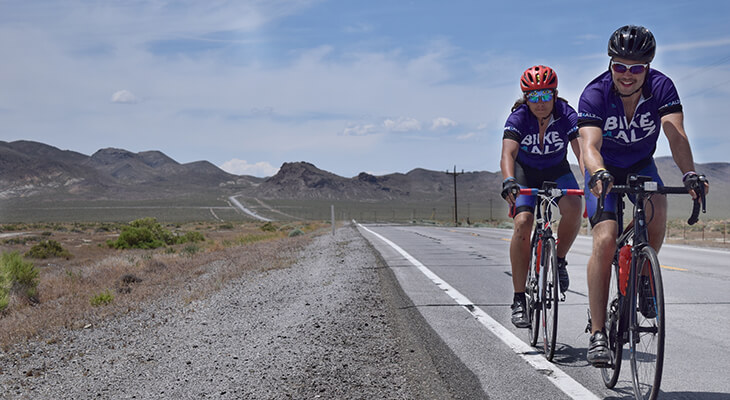 Logan Carroll is a young man on the move.
A junior at Western Kentucky University, Carroll spent last summer biking 3,600 miles across the United States to raise money for Alzheimer's research with his fraternity, Phi Gamma Delta. He also enjoys distance running, camping, hiking and, of course, hanging out with friends.
Carroll sounds like your typical, energetic college student, right?
"I definitely feel like a normal 21-year-old kid," Carroll said.
Once you take into account his medical history, however, "normal" seems like an understatement.
Carroll was born with a congenital heart defect called transposition of the great vessels, according to his cardiologist, J. Whit Boone, M.D., with Pediatric Heart Care Partners.
It's a condition that in previous generations had little chance of survival. But the arterial switch surgical procedure has yielded excellent results over the years. Erle H. Austin III, M.D., cardiothoracic surgeon at Norton Children's Hospital and the University of Louisville, performed the operation on Carroll when he was just a few days old.
Arterial switch means not just survival, but a chance at a normal life
In a healthy heart, the right chamber pumps low-oxygen blood to the lungs through the pulmonary artery. The left chamber pumps high-oxygen blood to the body through the aorta. In Carroll's case, these critical blood vessels were quite literally transposed. His body was not getting enough oxygen, according to Dr. Boone.
Dr. Austin moved Carroll's key blood vessels. This early intervention, and Carroll's vigilant care over the years, helped him grow into the active young man he is today.
Carroll's only restrictions are to avoid isometric weight training because of the strain it could place on his heart, according to Dr. Boone, but he can run and ride his bike as much as he wants.
Before any surgeries existed to correct transposed blood vessels, 50 percent of babies born with this defect died within a month. Up to 90 percent did not live to see their first birthday, according to Dr. Austin.
"When I meet parents who have a baby with this defect, I tell them that we have an operation available that has good outcomes, not just in terms of survival but in terms of being able to live a normal life," he said. "Some patients who have this procedure become athletes."
Living life to the fullest
Carroll does not take his second chance for granted.
"As a person who, 21 years ago, was given this great chance to live a good life, I feel like it's important for myself and others who have experienced that to give back," he said. "It has also really helped me live my life in the best way I can."
Norton Children's Heart Center
With a long legacy of leading pediatric heart care, Norton Children's Heart Center pursues our mission to keep your child at the heart of everything we do — while supporting the needs of the entire family.
In addition to his recent Alzheimer's bike ride, Carroll is on the executive board and serves as sponsorship chair for Dance Big Red, a Western Kentucky University student-led fundraiser for Norton Children's Hospital. As part of the event, he has connected with other Norton Children's heart patients and their families, and that has kept him coming back each year.
Hope for the future
Dr. Boone said Carroll is in excellent health today. Families who have babies born with a similar heart defect should be reassured by his story. They can not only survive after surgery, but thrive.
The switch operation was a huge step forward for pediatric heart surgery when it was first introduced in the late 1980s/early 1990s.
"We are just starting to see data on the long-term outlook for babies who had the procedure," Dr. Boone said. "They are living normal and healthy lives, with normal life expectancies.
"I see families in my office all the time whose 2- or 3-year-olds just had this procedure done, and they're worried about what the future holds," he said. "It's great to be able to say to them, 'I have a patient just like your child who had the same operation 21 years ago, and he just rode his bicycle from the West Coast to the East Coast.'"
---