Media Team
Renee Murphy
Senior Vice President and Chief Marketing and Communications Officer
(502) 420-4227
Renee.Murphy@nortonhealthcare.org
Renee Murphy oversees the Marketing & Communications Department at Norton Healthcare. She brings over 20 years' experience in news, public relations, communications and brand-building via community engagement. Her previous positions include chief of communications for Jefferson County Public Schools and news anchor and reporter for WHAS11 News, both in Louisville.
---
Kate Eller
System Director of Communications and Public Relations
(502) 420-4141
kate.eller@nortonhealthcare.org
Kate Eller oversees public relations and communications at Norton Healthcare. She has more than 20 years of public/media relations, communications, marketing, business development, physician relations and community relations experience at several hospitals and health systems, including Advocate Health Care in Chicago, Illinois, and Memorial Hermann Health System in Houston, Texas. She has a bachelor's degree in marketing and graphic design from Dana College, Blair, Nebraska, and an MBA from Texas Woman's University, Denton, Texas.
---
Maggie Roetker
Director, Public Relations
(502) 420-4157 
maggie.roetker@nortonhealthcare.org
Maggie Roetker has a master's degree in public relations from Ball State University, Muncie, Indiana, and more than 20 years of direct communications and public relations experience, 15 of those at Norton Healthcare. She also has worked for what is now Franciscan Health Indianapolis, Indiana; Clark Memorial Hospital, Jeffersonville, Indiana; and the Ursuline Sisters of Louisville.
---
Lynne Choate
Public Relations Manager
(502) 420-4143 
lynne.choate@nortonhealthcare.org
Lynne Choate came to Norton Healthcare with more than 14 years of health care communications experience. She sees great value in partnering with all media outlets to share health education and information. Choate is a self-proclaimed news junkie and works diligently to get requested information to the media as quickly as possible.
---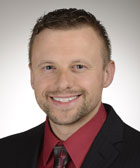 Joe Hall
Public Relations Manager
(502) 420-4149
joe.hall@nortonhealthcare.org
A former reporter for 840 WHAS and the Kentucky News Network, Joe Hall has a knack for helping journalists get to the heart of the story quickly and effectively. Hall also has communications/public relations experience in a variety of industries, including economic development, nonprofit and hospitality/entertainment.
---
Erica Coghill
Spokesperson/Public Relations Manager
(502) 420-4145
erica.coghill@nortonhealthcare.org
Erica Coghill joined Norton Healthcare's public relations team in July 2017, after serving as the spokesperson for Louisville Metro Animal Services. Prior to entering the world of public relations, Erica spent nearly 10 years in the television news business. She wrapped up her journalism career in 2016 at the local CBS affiliate, WLKY News, where she worked as a reporter. Erica has a passion for sharing people's stories. She looks forward to working with members of the media to help connect them with medical experts and patients, in hopes of keeping the community informed. Erica understands from first-hand experience what it takes to bring a story to life, as well as the pressure of deadlines that come along with the process.