Other diseases pose risks for unvaccinated children once social distancing eases and kids start mixing more.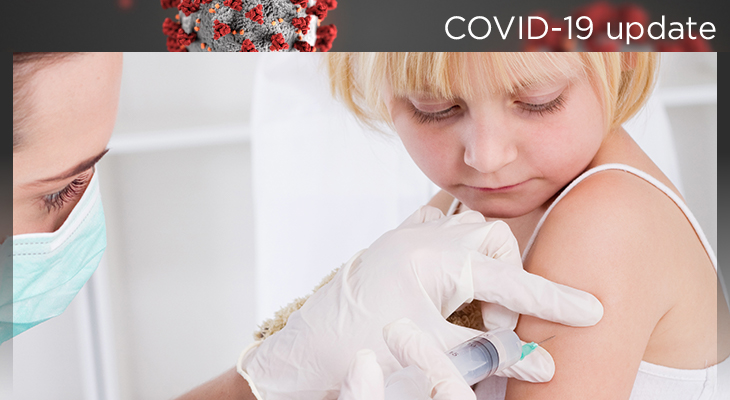 Concerns over COVID-19 are keeping some families from doing wellness visits with their child's pediatrician. Doctors are concerned this delay could result in children falling behind on potentially lifesaving vaccines or even cause future outbreaks of disease.
"We know that these illnesses are preventable, and most of the illnesses will cause more harm to children if they do get the illness than COVID-19," said Becky S. Carothers, M.D., pediatrician with Norton Children's Medical Group – Broadway and the executive medical director of pediatrics for Norton Children's Medical Group, affiliated with the UofL School of Medicine.
RELATED: Questions and answers about office visits during COVID-19
Dr. Carothers understands parents' concerns about potential exposure to COVID-19, but cautioned that not getting their children vaccinated could lead to illnesses down the road.
"The risk is that people are going to slowly start getting back to their normal routines, and as people start to venture out and start to get around others, they are going to be susceptible," Dr. Carothers said.
Getting vaccinated on time is critical, because there's usually a lag of two to four weeks for the vaccines to become effective.
Norton Children's Medical Group
Norton Children's Medical Group, affiliated with the UofL School of Medicine, offers pediatric primary care at more than 20 locations throughout Greater Louisville and Southern Indiana.
Pediatricians' offices taking extra steps to keep patients safe
All Norton Children's pediatricians' offices are open and taking extra precautions to prevent the spread of COVID-19.
Telehealth visits are an option for children who don't need to be seen in person.
Outside waiting allows parents to call or text when they arrive to avoid waiting rooms.
All staff are wearing masks, and all equipment and rooms are wiped down between each patient.
Fortunately, children with COVID-19 usually don't have symptoms or aren't very sick. Still, Norton Children's Medical Group offices are being careful to provide a safe visit.
"We've seen a nationwide increase in measles over the past few years, which is tied to a lack of vaccinated children," Dr. Carothers said. "If a group of children all delay their vaccines, then there could be potential outbreaks of things like measles, chickenpox and whooping cough. We don't want to be dealing with these on top of COVID-19."
---