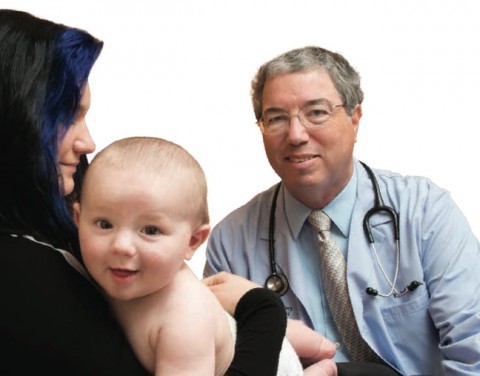 When a child is very sick or injured, you know right away to go to Norton Children's Hospital. Now, Norton Children's Hospital is making it easy for families to know where to bring children for routine well checks and minor illnesses and injuries.
Norton Children's Medical Associates are pediatrician offices in Louisville and surrounding areas. By partnering with pediatricians, Norton Children's Hospital is helping ensure families have convenient access to high-quality pediatric and adolescent care along with all the resources of Norton Children's Hospital and its sister facilities.
Why does a child need a pediatrician? Because pediatricians have special training in the health and illnesses of babies and children through adolescence. In fact, they have several more years of training in children's medicine than a family medicine physician, who treats both adults and children.
"Whomever you choose, you'll want to make sure they have the training and experience to offer guidance on your child's health and any health issues that may come up, many of which are unique to childhood," said Richard A. Boada, M.D., pediatrician with Norton Children's Medical Associates – Jeffersonville.
And, when you choose the trusted care of a Norton Children's pediatrician, you know that should your child ever require surgery, hospitalization or care for a complex illness, you're already connected to the pediatric experts at Norton Children's Hospital, where your pediatrician and the hospital's specialists can coordinate to provide your child with the best possible care.
–Jennifer Reynolds
See all Norton Children's Medical Associates offices.
---